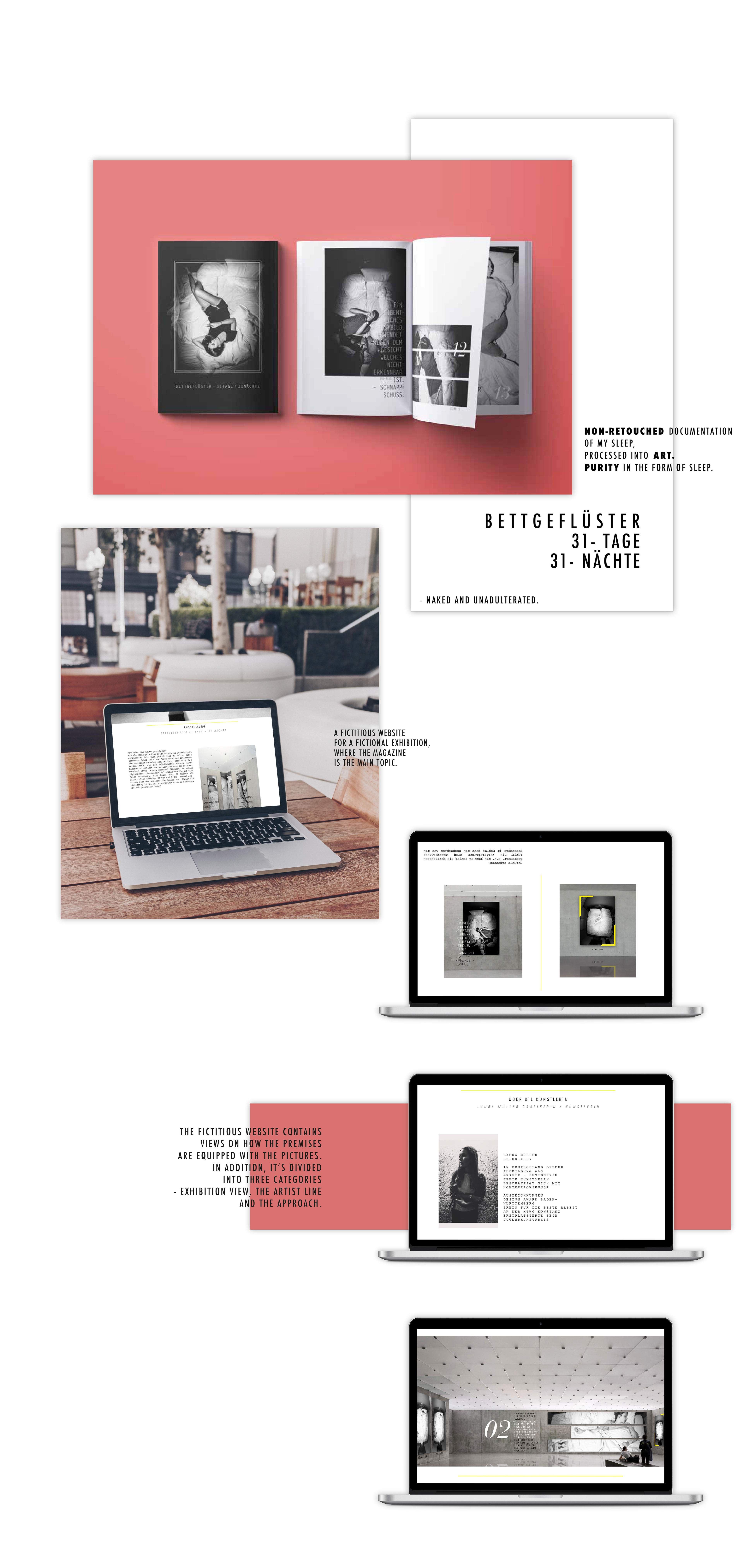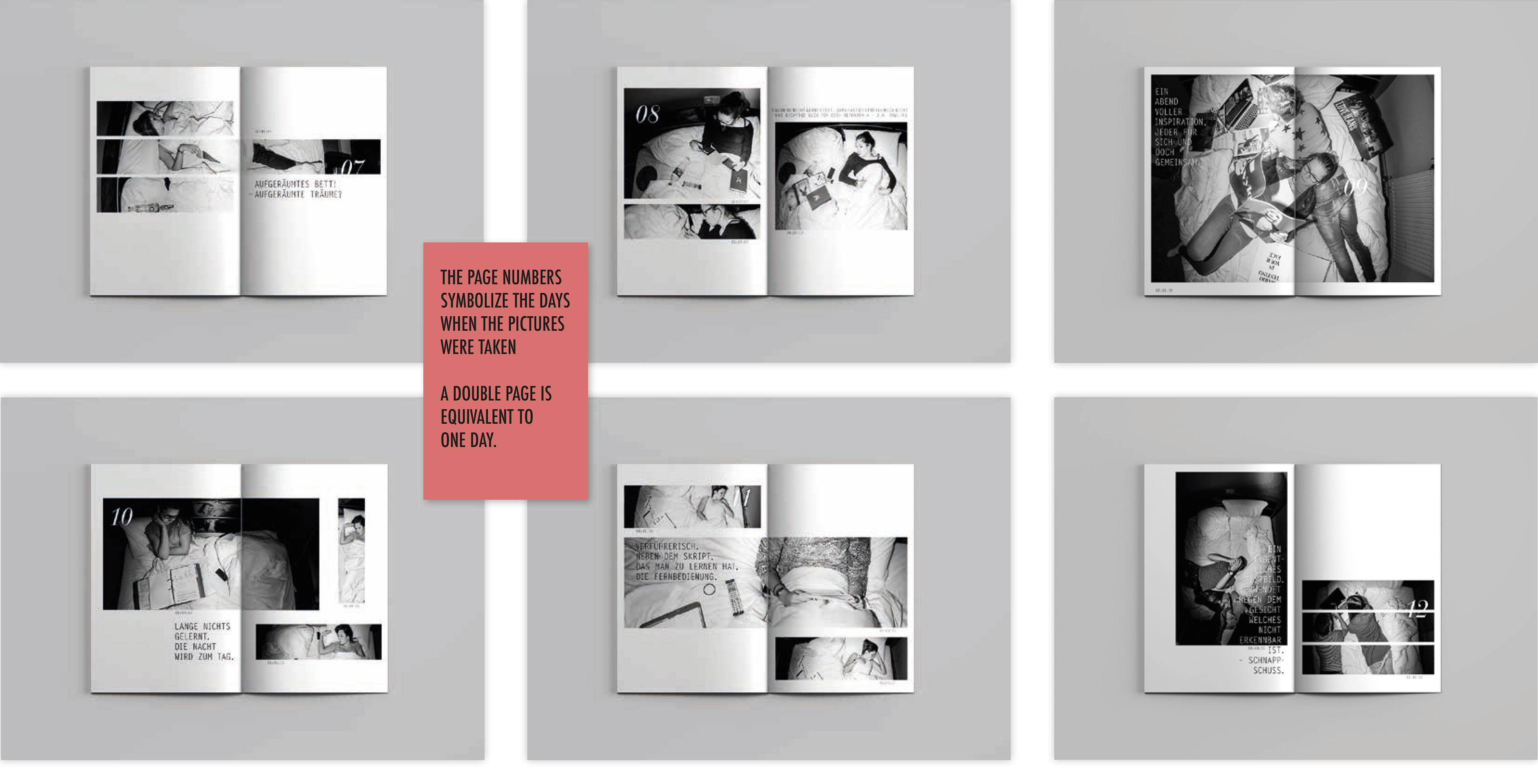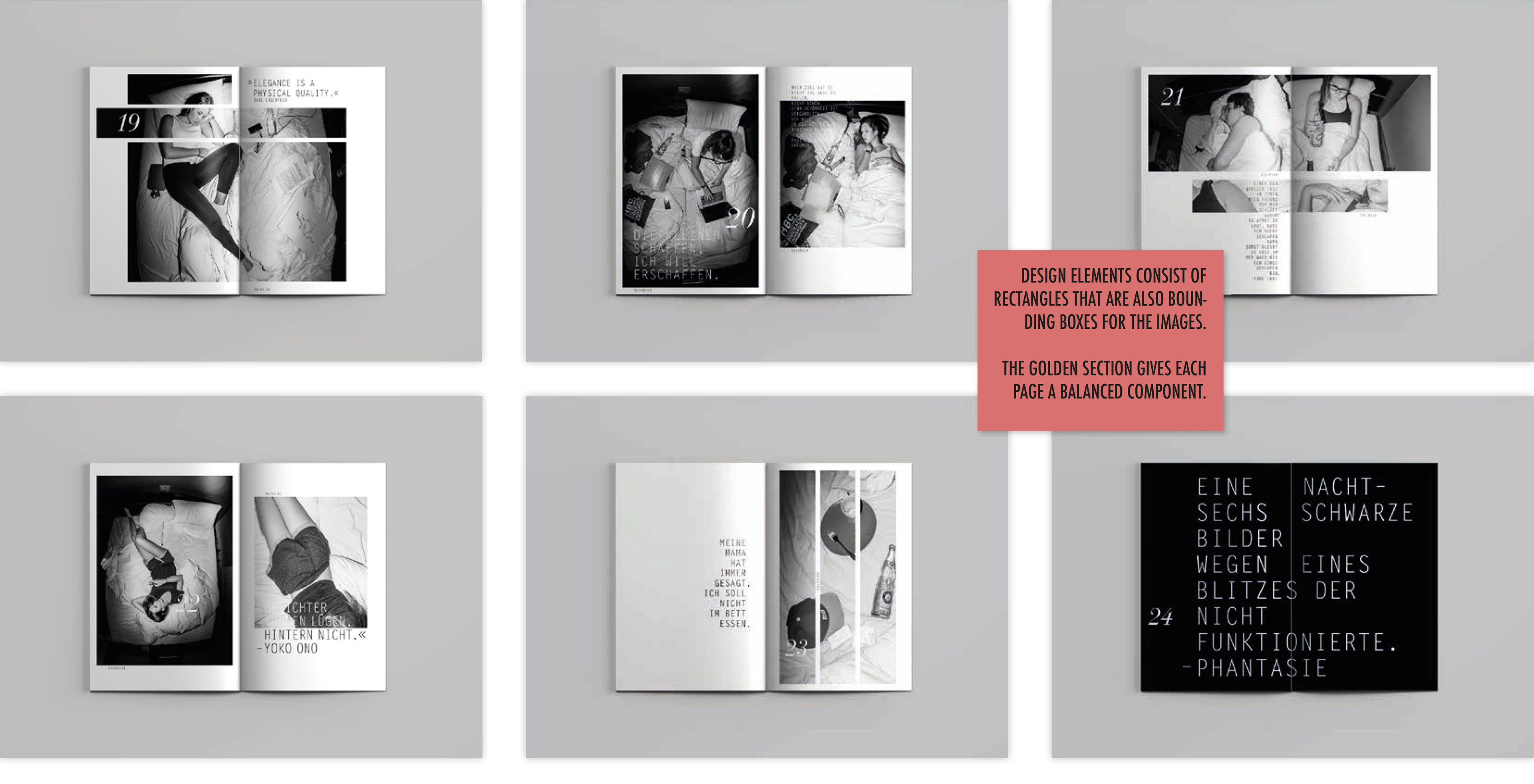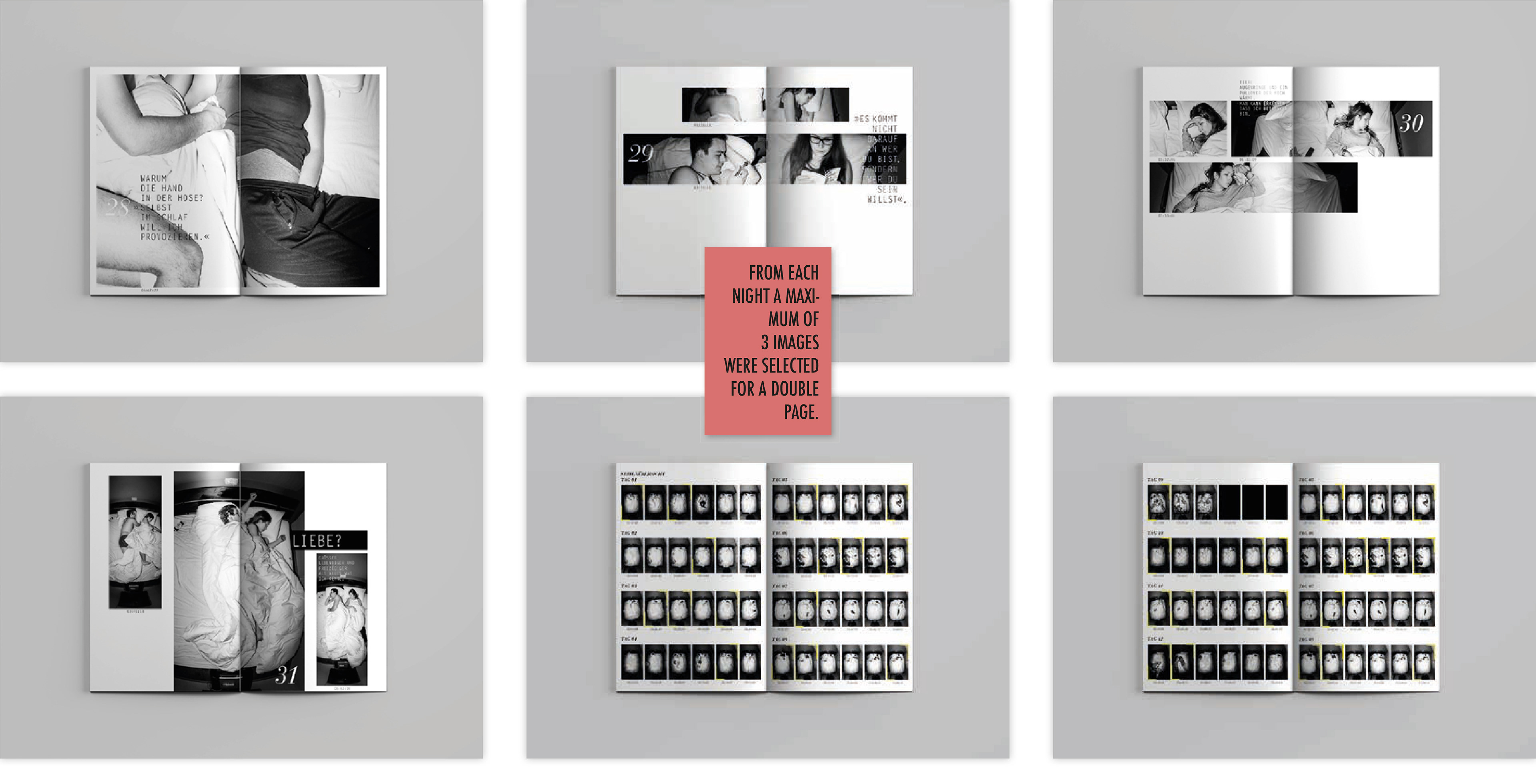 This diploma thesis was about the topic "traces". I decided to do a photo-spread about my sleep. The traces of everyday life for example what concerned me during the day can be seen in the sleeping behaviour and in the objects in and around the bed.
An art magazine with valuable suggestions and a very honest, artistic inclination has been created. In support of this I designed a fictional website for an
imaginary exhibition.